About Doi Brewery
Doi family, used be the wealthy farmer since 16th century established the brewery in 1872. It is not traditional while others set up the Edo period. However, Doi Brewery is recognized one of the top breweries with the high quality.

Kiyoaki Doi, the 4th master of Doi Brewery contributed to the technical development of Japanese Sake. He also cultivated his own ferment. After his retirement, Yaichi, the son of Kiyoaki became the 5th master. He has pursued high quality of Sake associating with the brew masters. He also leads the young brewers.

The rice Sake made of comes from the own rice field. The quality of rice has been classified as AAA rank. There are always effort to keep the high quality and communication with well-known rice makers from Hyogo and Okayama Prefecture.
Company Info
| | |
| --- | --- |
| Company name | Doi Brewery Corporation |
| Executive | Yaichi Doi |
| Address | 633 Onuki, Kakegawa City, SHIZUOKA |
| TEL/FAX | TEL: 81-0537-74-2006 / FAX: 81-0537-74-4077 |
| E-mail | doisake@plum.ocn.ne.jp |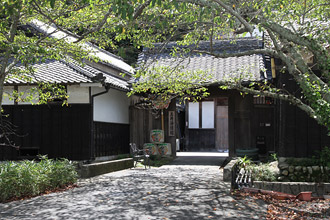 Lineup
Junmai Daiginjo-shu / Junmai Ginjo-shu
Junmai Daiginjo-shu is brewed with highly polished rice to more than 60% while the rice of the Junmai Ginjo-shu is polished to more than 50%.? Fermented at colder temperatures for longer periods of time.? Fruity, clarity and delicate flavor. These are simply made from rice, water and koji (malted rice). Junmai Daiginjo-shu is recognized as the pinnacle of the brewers' art.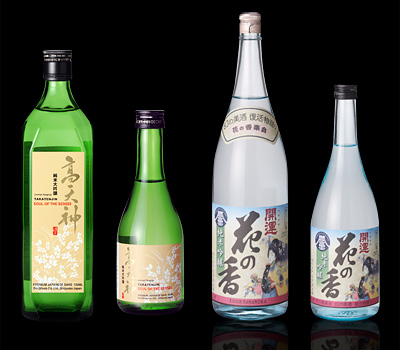 ---
Junmai-shu
Made with only rice, water and koji. Has a rich flavor. The rice used has to be polished to more than 30%. Can be enjoyed as kan( heated to around 35 to 45 ℃), on the rocks, or chilled.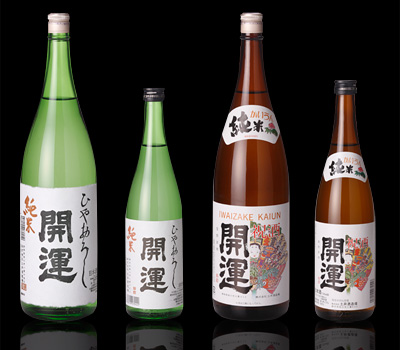 ---
Daiginjo-shu / Ginjo-shu
Ginjo-shu and Daiginjo-shu are brewed similar to the Junmai Ginjo-shu and Junmai Daiginjo-shu. The difference is whether the small amount of pure distilled alcohol is added or not. Ginjo-shu and Daiginjo-shu are blended with alcohol to have aromatic, refined and fruity flavor.
---